I've had my "Ninja" time, when I liked all Ninja things, especially shuriken and other . However, I didn't know that there were still Ninjutsu practitioners, until I found out John F. Merz. From
his web-page
, he's a 5th level black-belt practitioner.
I've already read a few of his "Lawson" vampire stories, which I would have rated 3.5 - 4 stars, had I taken the time to do so. So now that he's published a YA Ninja story: "The Ninja Apprentice", and since it's only available at B&N and Amazon (both places where I won't buy), I asked him if he had a an alternative selling location. He very kindly sent me the book for free.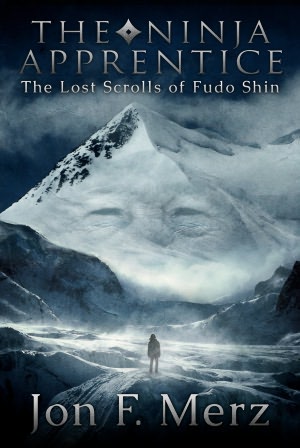 (Straight copy of the book's blurb) "
Fourteen-year-old Jimmy Dolan has been shuffling from orphanage to orphanage since the sudden death of his parents, lost, and confused with a voice speaking in his head, until he is adopted by his "Aunt" V and thrown into a world where he must learn to fight to survive.
On the run from an evil industrialist known as Kotogawa and his band of assassins, Jimmy flees the United States and heads to Japan where he learns that he is the last inheritor of a ninja family lineage. Tasked with finding nine sacred relics stolen from his family, Jimmy must learn the ways of the ancient
Matsuda-ryu ninja warriors, recover the relics and battle against Kotogawa, whose hatred for Jimmy's family runs back hundreds of years.
Only then will Jimmy be able to reclaim the honor of the Matsuda-ryu Ninja and become the head of his family.
"
OK, I'll go straight to the point : the book was FUN, with plenty of action, some "teenager's romance", wonders and discovery... and a few chunks of Ninja techniques added to the mix. Easy to read, no great questions or interrogations, male young adults are clearly it's target, and the book hits it perfectly.
The actions scene are all quite detailed, with of course some martial arts involved, and even if I find them a little bit too frequent, I'm sure it'll please all the younger readers.
If that were not sufficient, the author has started a website which seems promising, if quite empty for the moment, with some space for demonstration videos.
If I were a YA, I'd definitely rate it 5 stars, but I'm not anymore, so 4 stars will prove to be sufficient. I'll most probably also read the follow-ups (if I can them legally and not from Amazon too).